Expressions of Interest for the 2023-2024 Inclusive Employer Index have now closed. Please email research@dca.org.au with any queries.
Is your organisation looking for inclusion metrics, benchmarking and branding?
The Inclusive Employer Index enables Australian organisations to map and track the state of diversity and inclusion in their workforce benchmarked against leading D&I employers.
The survey gathers data on your workers from a range of demographic backgrounds (e.g., Aboriginal and/or Torres Strait Islander background, age, cultural background, disability status, gender, sexual orientation).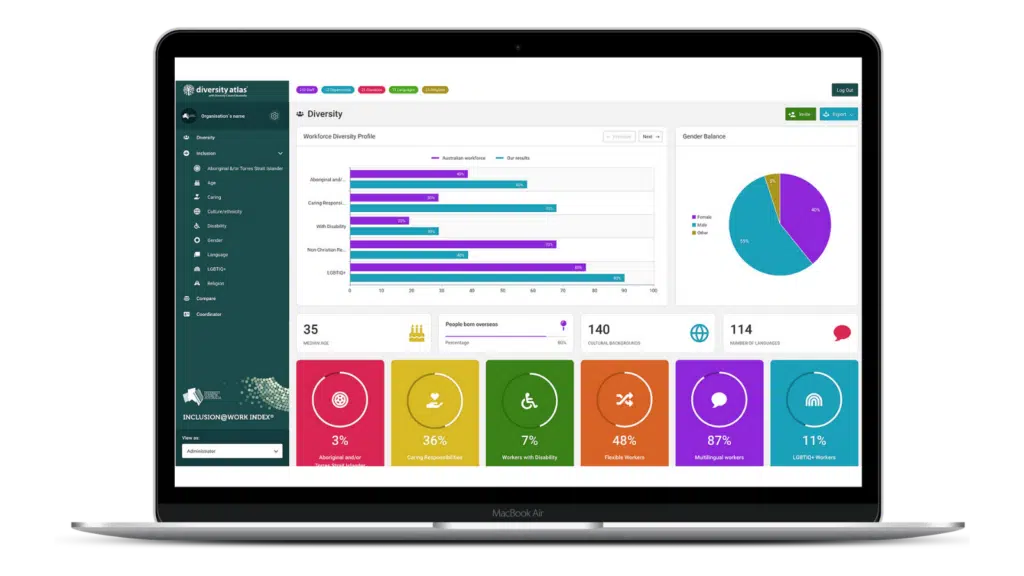 Why should my organisation participate?
Access Analytics
By taking part in the Index, you will have the opportunity to measure diversity and inclusion in your workforce, understand the impact of inclusion, and compare findings against benchmarks. Specifically, you will access data points for the:
Diversity of your workforce across a number of measures
Workplace inclusion and exclusion experiences of your employees
Impact of workplace inclusion on team and employee outcomes
3 survey questions required for any organisation applying for the Workplace Gender Equality Agency's Employer of Choice for Gender Equality Citation.
Benchmarks
Participation also includes access to benchmarks to compare your diversity and inclusion results with a DCA Member Benchmark and an Australian Workforce Benchmark, derived from a nationally representative survey of 3000 workers in Australia.
Profiling as an Inclusive Employer
Organisations that participate in the Inclusive Employer Index in 2023 are eligible to be assessed as an Inclusive Employer 2023-2024.
Organisations deemed to be Inclusive Employers are publicly promoted by DCA on its website and able to use associated communications. See our list of past and current Inclusive Employers here.
Please note that nominal costs are associated with taking part in the Index.
Your organisation can explore your results in two ways:
Online Interactive Dashboard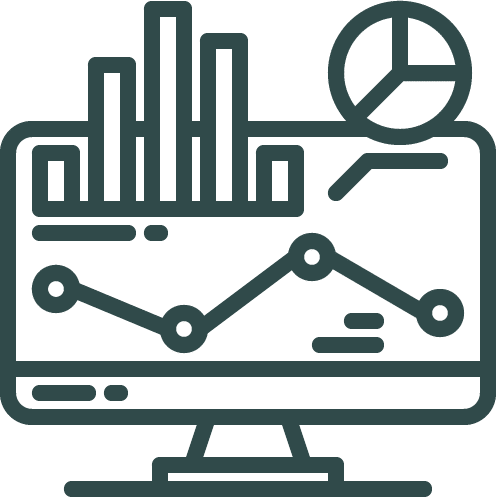 DCA has partnered with Cultural Infusion to enable participating organisations to explore their findings interactively on an online dashboard. This dashboard enables you to compare many of your organisation's results with the overall DCA Member Index results and the National Index results (i.e. from the survey of 3000 Australian workers).
A brief review of some of your organisation's results, including:
Your Diversity Profile compared to the Australian workforce; and
Your Business Case for Inclusion (graphs showing the impact of inclusion and exclusion on performance and wellbeing in your organisation).
CASE STUDY | Amnesty International Australia on why they participated in the Index
Hear from Amnesty International Australia Operations and Finance Director Emmanuel Tsakis about how they overcame the challenges of examining D&I in their organisation by utilising the Inclusive Employer Index.
CASE STUDY | Making D&I more structured and scalable at Real Asset Management Group
In this case study, Real Asset Management Group (RAM) – a global organisation that has always valued diversity and inclusion (D&I) –  outline how participating in DCA's Inclusive Employer Index made their D&I efforts more structured and scalable and ultimately led them to Inclusive Employer status. 
Suzanne Hutchinson, HR Director at RAM Group says: 
As an international organisation that is home to employees of more than 9 cultural backgrounds, has 59% multilingual workers and 47% of employees working flexibly, we are committed to advocating for diversity, inclusion and equality. We knew we were on the right side of D&I, but as the firm continued to grow at a rapid pace, we needed to somehow bring it all together and implement well-designed policies that scale."
Find out how RAM did it. Read Real Asset Management Group's case study.