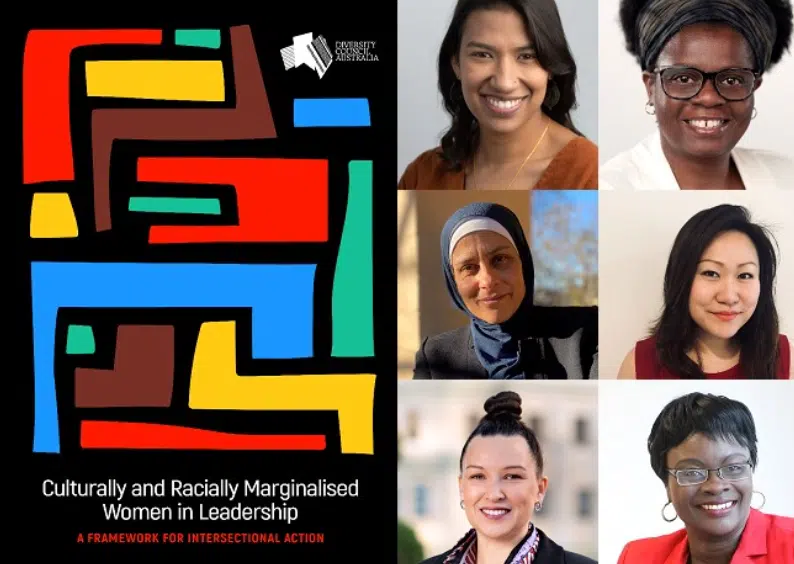 Despite being ambitious, capable, resilient, and well positioned to contribute to their own and their organisation's success, Culturally and Racially Marginalised (CARM) women continue to be underrepresented across senior leadership positions in Australia and internationally.
Race continues to intersect with gender causing CARM women to experience multiple compounding career and leadership inequities.
At this event, emceed by DCA CEO Lisa Annese, and hosted by University of Technology, Sydney Business School, we launched a ground-breaking new DCA report led and produced by a team of majority CARM women.
The report examines the intersection of race and gender and the impact that has on the leadership journey of ambitious, resilient, and innovative CARM women. It provides a framework for (intersectional) action on how organisations can create supportive pathways into leadership for CARM women.
Join DCAs Research Manager, Farhana Laffernis for a presentation of the key findings. A moderated discussion was led by DCAs Member Education Director, Dr Virginia Mapedzahama with a special guest line-up of CARM women who shared their lived and professional experiences related to race and gender and their insights into the enablers and barriers that CARM women encounter at work.
The panelists for this event are:
Captain Mona Shindy, CSC, retired Naval officer, author, strategic leader and diversity and inclusion champion,
Gloria Yuen, Cultural Diversity Committee of Women On Boards and Co-Chair of Cultural Inclusion Committee at NAB,
Holly Johnson, Reconciliation Manager, Macquarie Group, and
Juliana Nkrumah, President and Founder of African Women Australia (AWAU).
The rest of this content is restricted to DCA members.
To find out more about joining DCA please see below.
If your organisation has already signed up for membership, this will activate as soon as payment is received.