An intersectional approach
This ground-breaking new report re-examines the state of play for culturally and racially marginalised (CARM) women in leadership, focusing on how the intersections of two key marginalising characteristics – race and gender – are still operating in workplaces to lock CARM women out of leadership.
Despite being ambitious, capable, and resilient, and well positioned to contribute to their own and their organisation's success, CARM women continue to be scarce across senior leadership positions in Australia and internationally.
DCA therefore conducted this research to understand why this was the case, what were the barriers locking this cohort out of leadership, and what workplaces should do to address this issue. Importantly, the project was led, and the research was conducted, by CARM women.
This research also explains intersectionality and why intersectional approaches to gender equity strategies are essential.
We use the term culturally and racially marginalised (CARM) to refer to people who are not white – research shows this group experiences racial marginalisation. This includes people who are Black, Brown, Asian, or any other non-white group, who face marginalisation due to their race. The term "culturally" is added because these people may also face discrimination due to their culture or background – e.g., a woman who is a Muslim migrant from South Sudan may face discrimination because of her race and her religion and cultural background.
CARM women are ambitious, capable and resilient
Locked out of leadership
Fewer career opportunities: 65% of surveyed CARM women agreed that CARM women employees received fewer opportunities for career advancements than other women.
Subjected to a higher bar: 85% felt they had to work twice as hard as employees who weren't CARM women to get the same treatment or evaluation.
Underestimated: 75% reported that others assumed they worked in a lower status job than they did and treated them as such.
Overlooked: 65% felt they were ignored or not taken seriously by their managers because of being a CARM woman.
Racism and sexism: 61% reported experiencing racism at work in the past 2 years, while 48% had experienced sexism at work over that same period. 
Isolated: 77% of CARM women surveyed agreed or strongly agreed that decisions about hiring and promotions are made through informal networks, which they struggled to access.
DCA extends our thanks to the more than 370 CARM women who shared their experiences with us for this research.
---
Lisa Annese, CEO, Diversity Council Australia, said
"On International Women's Day, we often talk about women at work but too often miss the voices of women whose lived experience has been marginalised, as a result of their social class, their sexual orientation or gender identity, disability, their identity as a First Nations woman or because they are from a racially or culturally marginalised group. This research explains intersectionality and why intersectional approaches to gender equity strategies are essential.

"Often, inadvertently, workplace gender equity initiatives fail to consider the different life experiences and needs of women – and so end up improving gender equity mainly for white, middle class, able-bodied, heterosexual, cisgendered women."
Realise. Inspire. Support. Energise. (RISE) is a visionary project that aims to build pathways to leadership for women from culturally and racially marginalised (CARM) backgrounds. It is designed to identify and break down systemic barriers and to assist organisations in supporting women in middle management to reach senior leadership positions within their organisations. RISE is a collaborative project between Diversity Council Australia (DCA), Settlement Services International (SSI) and Chief Executive Women (CEW).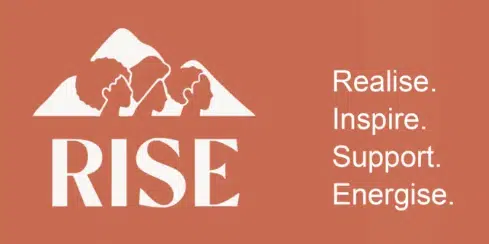 What is Intersectionality?
Intersectionality refers to how some people experience compounded discrimination due to multiple marginalising and interlinked characteristics.
It is important to take an intersectional approach when designing, delivering, and evaluating Equity, Diversity & Inclusion (EDI) workplace initiatives. In the case of gender equity initiatives, taking an intersectional approach means the initiatives are more likely to be inclusive of and benefit all women.
Want to use our research?
These materials are © Copyright of DCA Ltd, 2023 and come under our Terms of Use and Privacy Statement. If you wish to use any content contained in this report, please contact Diversity Council Australia Limited at research@dca.org.au to seek its consent.
Where you wish to refer to our research publicly, it must be correctly attributed to DCA. Formal attribution to DCA is required where references to DCA research material are in a written format. Citing DCA as a source will suffice where the reference is made in a verbal format.
Suggested Citation:
Diversity Council Australia (V. Mapedzahama, F. Laffernis, A. Barhoum, and J. O'Leary). Culturally and racially marginalised women in leadership: A framework for (intersectional) organisational action, Diversity Council Australia, 2023.
DCA Members can login to access to the full report. 
The rest of this content is restricted to DCA members.
To find out more about joining DCA please see below.
If your organisation has already signed up for membership, this will activate as soon as payment is received.