Inclusive Recruitment at Work
Low unemployment rates along with record-high employment means many Australian organisations are struggling to meet their workforce needs. Yet, there are also more than 3 million people in Australia who are looking for work, or who want more work. More often than not, these potential workers belong to marginalised groups typically overlooked and underleveraged in recruitment. Australian organisations need to diversify who and how they hire if they are to meet their workforce needs – tapping into pools of talent typically left off their recruitment radars.
That's where Inclusive Recruitment can make a real difference.
With this backdrop, DCA partnered with Jobsbank to develop evidence-based guidelines to help Australian businesses attract, recruit and select a diversity of jobseekers by recruiting inclusively. 
Using the insights gained from this research, DCA has now created a toolkit to help organisations make practical changes in how they recruit. Follow the steps below to take full advantage of the valuable information and guidelines from this research to make your recruitment more inclusive. 
Inclusive Recruitment at Work Research
DCA's Inclusive Recruitment at Work research found there is a sizeable and diverse talent pool of overlooked and underleveraged job seekers. But why does this talent pool exist and what can organisations do to better tap into it?
Using insights from our research, we crafted an organisational framework for action that explains:
• What is happening to 'lock out' overlooked and underleveraged talent from being recruited in Australian organisations (organisational locks)
• What organisations can do to open up recruitment opportunities for this talent (organisational keys).
Explore the findings here:
Inclusive Recruitment Toolkit
Our Inclusive Recruitment at Work research found there is significant a lack of inclusive recruitment knowledge and practice in Australian organisations. This, along with biases that negatively affect our hiring decisions, prevents us from tapping into the talent available in the Australian labour market.
In response, DCA has created a series of tools to assist organisations in building their inclusive recruitment capabilities and practices. The Inclusive Recruitment Toolkit offers concrete advice and guidelines to support your organisation in implementing these changes.
Share these resources with your recruitment team, directors, hiring managers and any other employees who may be involved in the recruitment process.
9 Tips on Inclusive Interviewing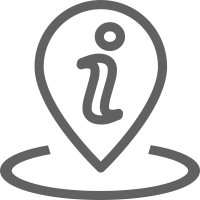 Interviewing is prone to bias. This resource provides you with 9 tips to help you change your mindset and behaviours to minimise bias, and instead interview for diversity and inclusion.
Inclusive Recruitment Checklist – Members Only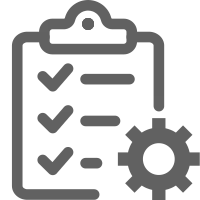 This Checklist will help your organisation ensure your recruitment and selection processes and practices are inclusive for those in the overlooked and underleveraged talent pool, as well as all job seekers in general. It includes a separate checklist for every stage of the recruitment process. Use this tool each time your organisation is filling a position. See member section.
Inclusive Recruitment Quiz – Members Only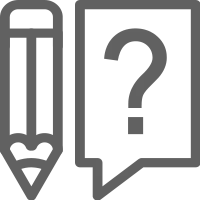 This Quiz will assess your knowledge on best practice ways to make your organisation's recruitment process more inclusive. It is education-based, designed specifically for learning purposes with results presented as a downloadable PDF report featuring not only your scores, but also unpacking how you can do better, including links to resources. See member section.
The rest of this content is restricted to DCA members.
To find out more about joining DCA please see below.
If your organisation has already signed up for membership, this will activate as soon as payment is received.