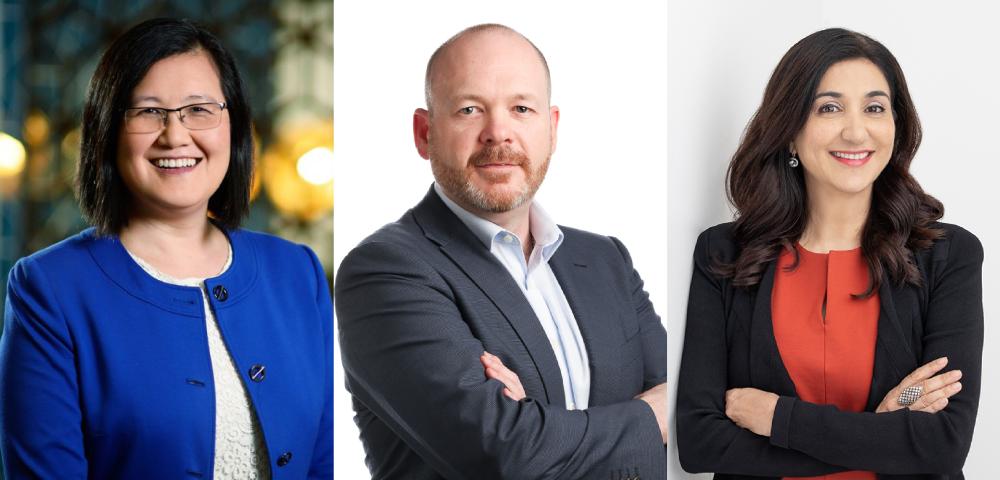 Join DCA CEO Lisa Annese for a candid chat with two of Australia's most experienced and passionate diversity and inclusion leaders – Ming Long AM, Chair of the DCA Board and Chris Lamb, Deputy Chair. Each discuss their leadership journey and reflect on D&I in Australia today and in the coming year.
Ming Long AM, Chair, DCA Board
Ming was appointed the Chair of the DCA Board in June 2021 having previously served as the Deputy Chair since 2017. Ming is a well-known and respected leader with non-executive experience in a broad range of industries, and who has held senior executive and leadership positions, including CEO and CFO roles. She was pivotal in leading Investa Property Group through the global financial crisis and was named as a 100 Woman of Influence, was a finalist in the Telstra Business Women's Awards and in 2020 was named a Member of the Order of Australia for significant contribution to the financial and real estate sectors and to diversity and inclusion.
Ming is currently Chair of AMP Capital Funds Management Limited, and a non-executive director of QBE Insurance (Auspac), CEDA, Chartered Accountants Australia & New Zealand and is an advisor on the University of Sydney Culture Council.
Chris Lamb, Deputy Chair, DCA Board
Chris is the Deputy Chair of the DCA Board and previously served on DCA's Board from 2010 – 2019.
He is currently Deputy Commissioner at the NSW Public Service Commission, and that role includes leadership of Diversity, Inclusion & Belonging for the Commission which oversees the largest workforce in Australia.
In 2015 Chris received AHRI's Diversity Champion Award and in 2018 he completed further postgraduate education in Aboriginal Studies.  He is also a Non-Executive Director of Netball NSW.
Lisa Annese, Chief Executive Officer, DCA
Lisa Annese has been the Chief Executive Officer of DCA since 2014. In this role, she leads the debate on diversity and inclusion in the public arena and oversees the development of thought leadership research pieces for Australian workplaces.
In 2018, Lisa was named one of the AFR's 100 Women of Influence. In 2019 she was elected to the Board of Amnesty International Australia and in 2021 was appointed to the Board of Women for Election.
Lisa is a member of Chief Executive Women and Executive Producer of DCA's podcast, The Art of Inclusion.
Lisa has had a long career in the diversity and inclusion space across the corporate, government and not-for-profit sector.
Event Reviews
'It was a great conversation – excellently done moderation of the panel!' – Katie, event participant
'I loved the format of this one, finally seeing people are getting back to face-to-face. Thank you DCA, always wonderful opportunities to learn from you and be inspired!' – Anon, event participant
'Very enjoyable and a great panel of experts' – Anon, event participant 
The rest of this content is restricted to DCA members.
To find out more about joining DCA please see below.
If your organisation has already signed up for membership, this will activate as soon as payment is received.