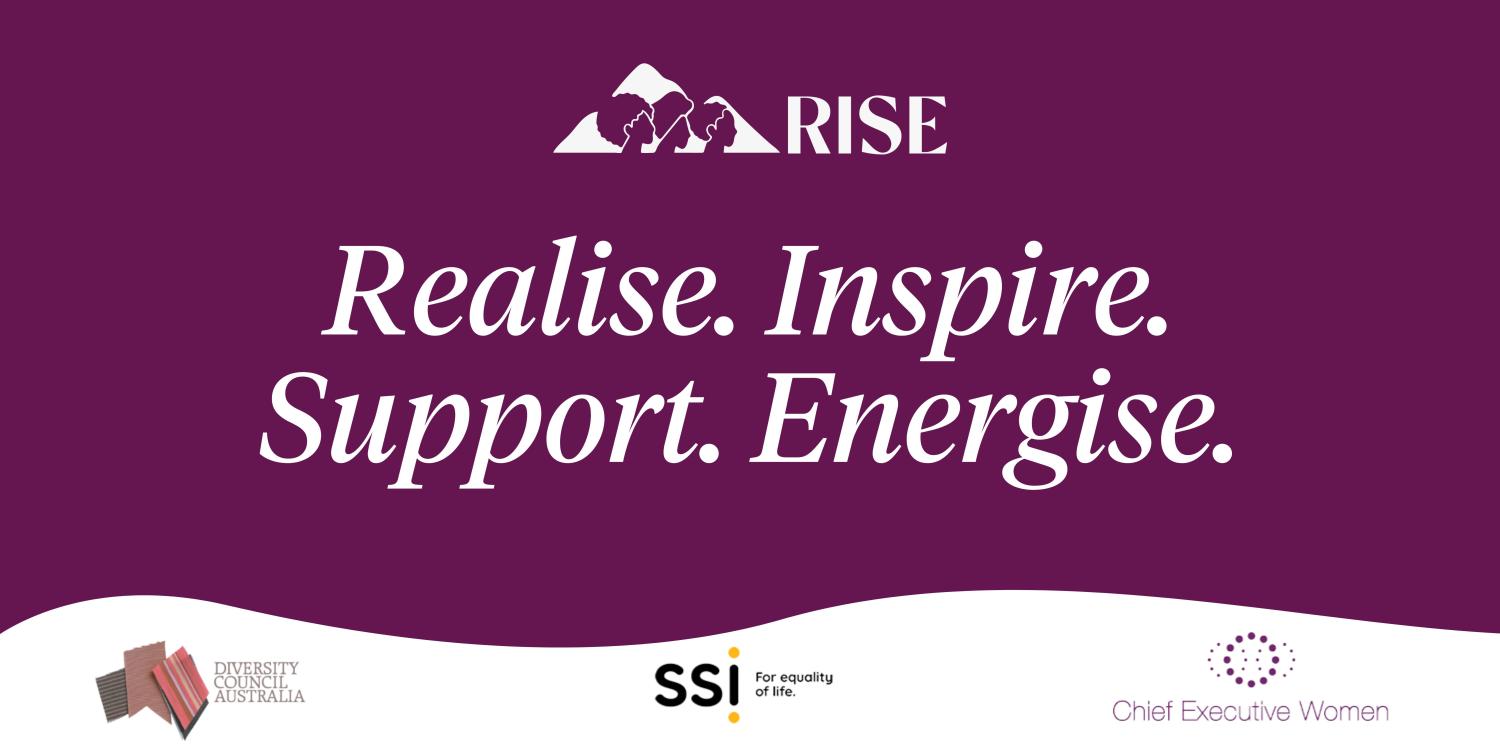 From DCA's research, we know CARM women face structural barriers when it comes to career advancement, so DCA has joined forces with Settlement Services International and Chief Executive Women Australia for the RISE project to Realise. Inspire. Support. And Energise.
This webinar sees the RISE project's lead directors, DCA's Director, Member Education, Dr Virginia Mapedzahama,  DCA's Research Director, Dr Jane O'Leary, Juliana Nkrumah, Manager, Gender Equality & Women's Safety from Settlement Services International, Sarah Rowley, Director, Leader Development from Chief Executive Women Australia and Sheetal Deo, RISE Senior Project Manager, will provide an overview of this groundbreaking project building pathways to leadership for women from culturally and racially marginalised (CARM) backgrounds.
The RISE project is working with 25 organisations to implement organisational change interventions that will help address these barriers. We will also be working with up to 15 women in each organisation to support their progression to leadership positions.  
RISE is funded by the Commonwealth Government Office for Women through the Women's Leadership and Development Program (WLDP) 2022-2026.  
Our speakers provide more information on the project, including:
What the RISE project is and its vision for systemic change
What the project journey will involve for participating organisations
How the project will support CARM women
How your organisation can apply for Phase 1
Answers to your questions about the project.
Learn more about RISE and find out how your organisation can get involved.
The rest of this content is restricted to DCA members.
To find out more about joining DCA please see below.
If your organisation has already signed up for membership, this will activate as soon as payment is received.